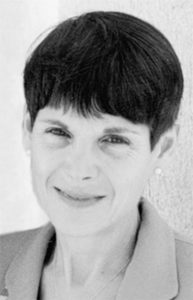 Delba Winthrop, beloved wife of Harvey Mansfield and friend and hostess to many both inside and outside the field of political science and the academy, was a scholar of Aristotle, Tocqueville, and Solzhenitsyn; a teacher of political philosophy at Harvard; and a mentor to many students of political science.
Delba took her undergraduate degree from Cornell University and her doctorate from Harvard University in political science. She was a star at both Cornell and Harvard, where she studied with Allan Bloom and Harvey Mansfield, among others. She published a highly-praised translation of Tocqueville's Democracy in America, which she translated and commented on with her husband, Harvey Mansfield. In 2018, her doctoral dissertation, written in 1974, was published as Aristotle: Democracy and Political Science. Her book is of stunning maturity and originality, and ends with the declaration that Book 3 of Aristotle's Politics "has the best answer to the question, Why Democracy?"
Delba taught undergraduate and graduate students at Boston College, Colorado College, Duke University, the University of Virginia, and, of course, Harvard University. She continued to enjoy teaching—her vocation—after her diagnosis of lymphoma, nearly until her passing in the late summer of 2006. As much as she enjoyed her teaching, though, her friends and acquaintances also longingly remember Delba's delight in the culinary arts—and many friends, colleagues, and students benefited from her gifts. As one student and friend, Martha Martini, described it, "It was not good food for its own sake, but good food for the soul's sake." She recalled a gathering where the movie Babette's Feast (celebrating the spell of fellowship that fine cooking can cast) was mentioned. Delba, who was busy serving, broke into the conversation to say that there was something she could believe in.